Nollywood actress, Lota Chukwu has taken to the microblogging platform to express her feelings as an actress.
According to the actress, the character they play on some of the script they are being asked to take at times does not match their abilities, and for some, after putting in extra efforts to make it a success comes it does not come out well.
READ ALSO: Former Paris Saint Germain Superstar Who Has Been In Coma Since 1982 Turns 73
She wrote: Being an actor (in Nigeria) is such a funny job. From beginning to the end. Choosing the right script for your abilities, which sometimes means turning down jobs. Imagine getting one script to do another and it's the one you turned down that became a success…
Now you're shooting and the day you have that important arc scene is the day everything is wrong with production or personal problems…. or say you don't even vibe well with your co-star and there's no chemistry and everyone is uncomfortable….
Let's say everything goes well, Now you're watching the movie you were so happy to shoot and it's not reflecting well on tv.. for whatever reason… the story you loved on paper, people are saying it's trash, the scene you thought you gave your all is not translating.. omooooo
So many things as an actor left in the hands of so many other units of production and at the end of the day, all your hardwork is left in "GOD ABEG". Such a scary thing. That's the beauty of stage. Everyone there can see your performance as you perform.
I've watched scenes I felt my performance deeply as an actor not translate on tv and I've seen scenes I was scared for come out gloriously… but I guess as we grow in the business, we learn how to work every department and depend less and more on them (actors understand)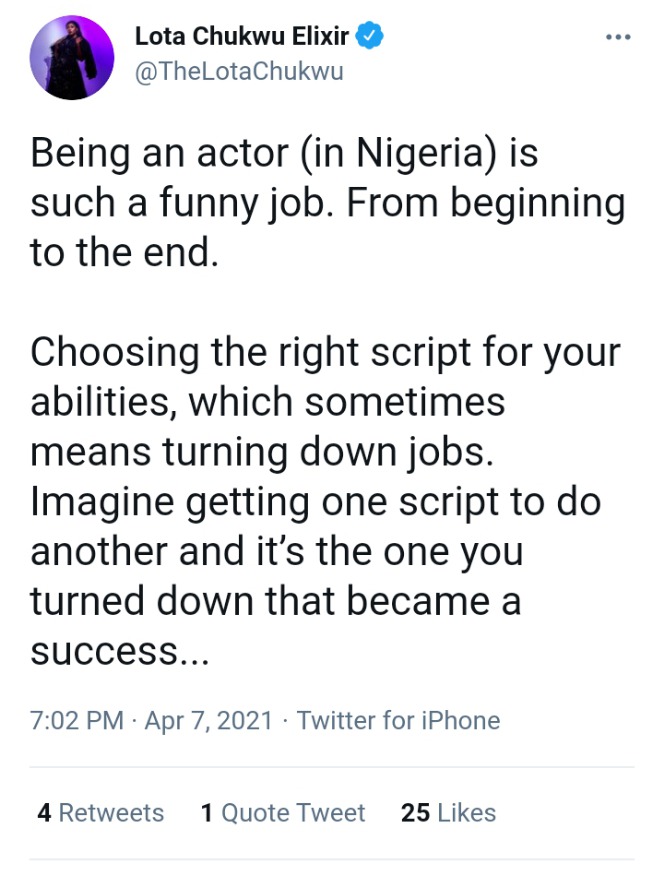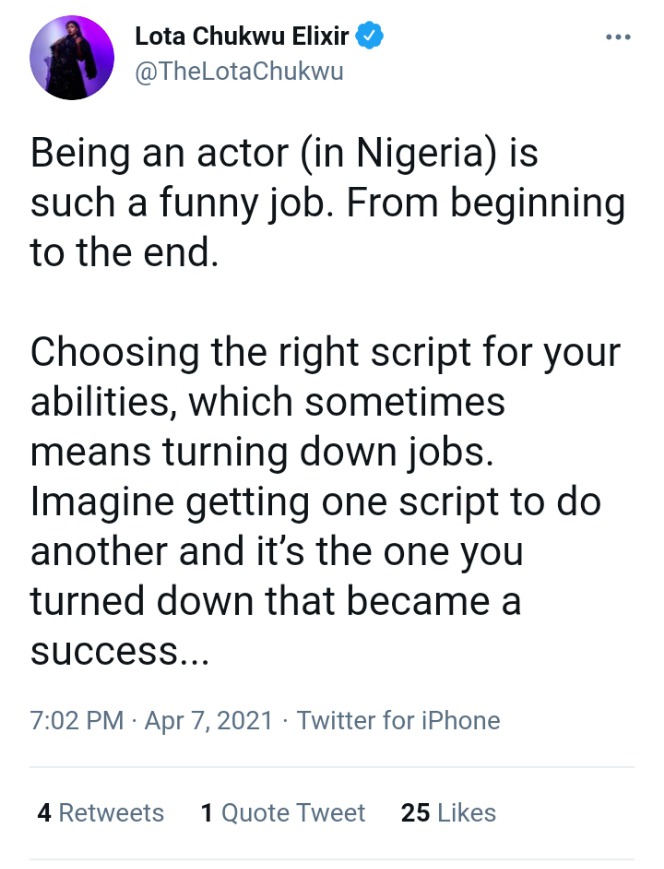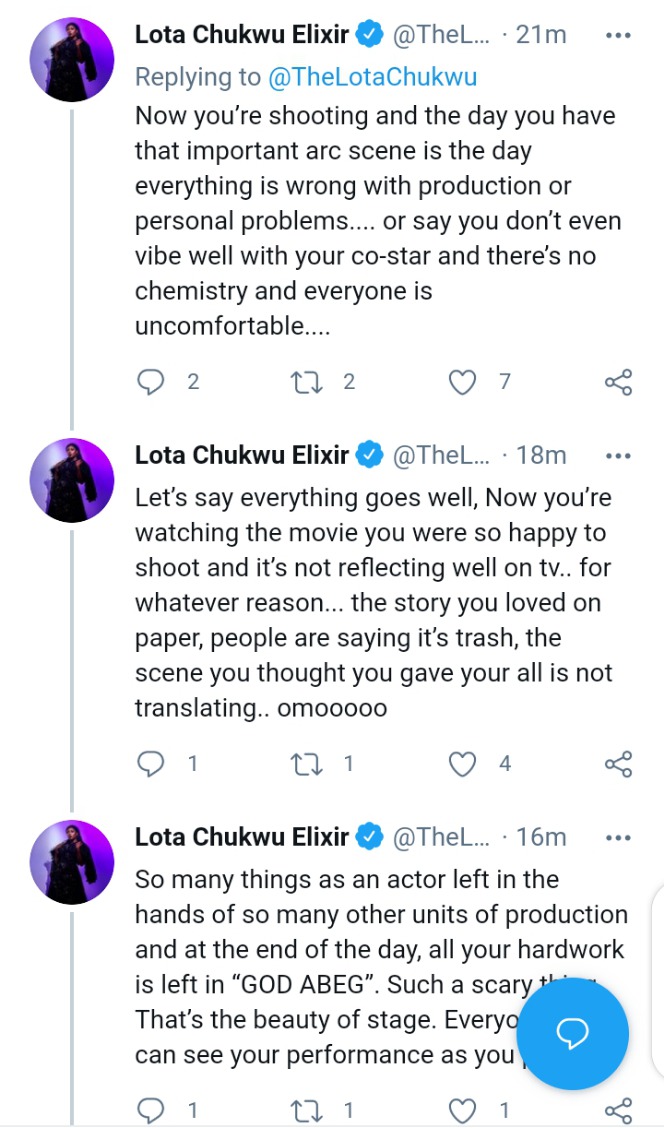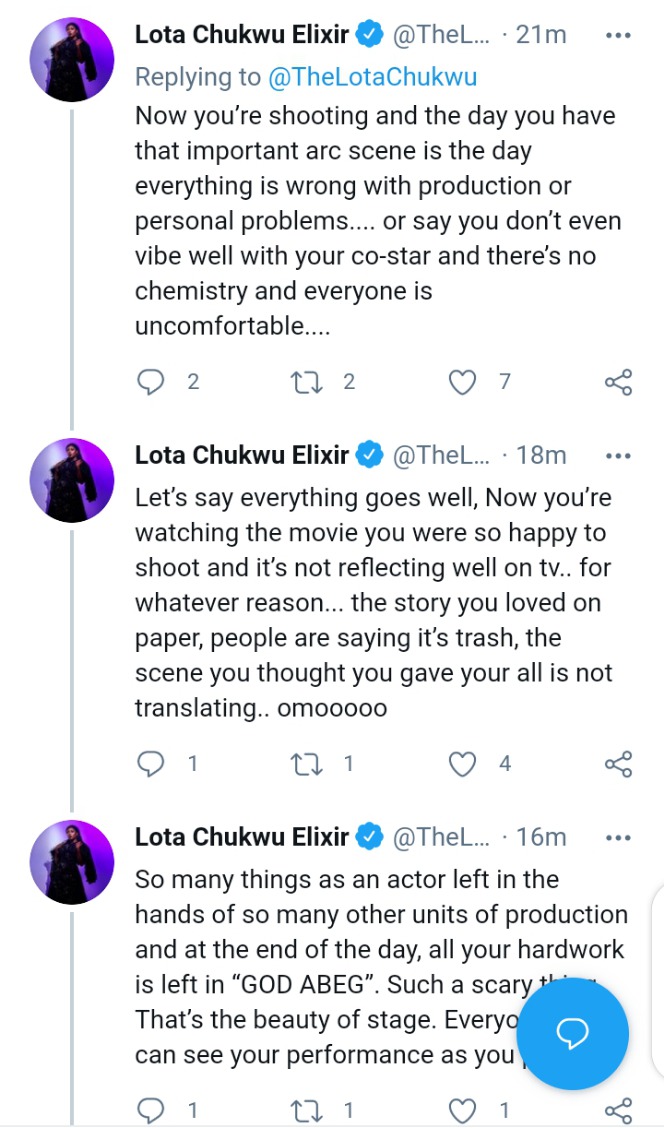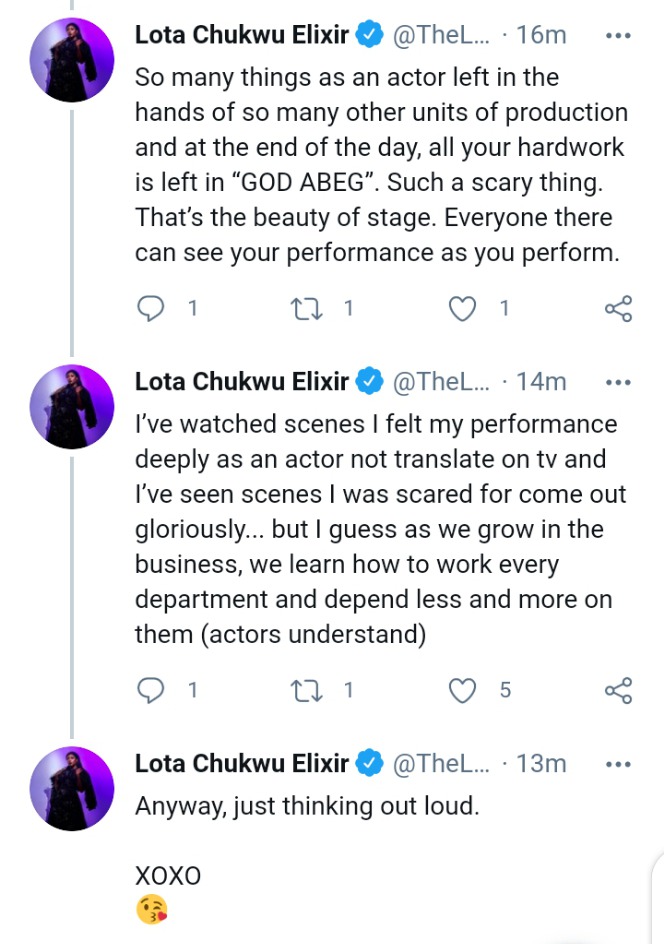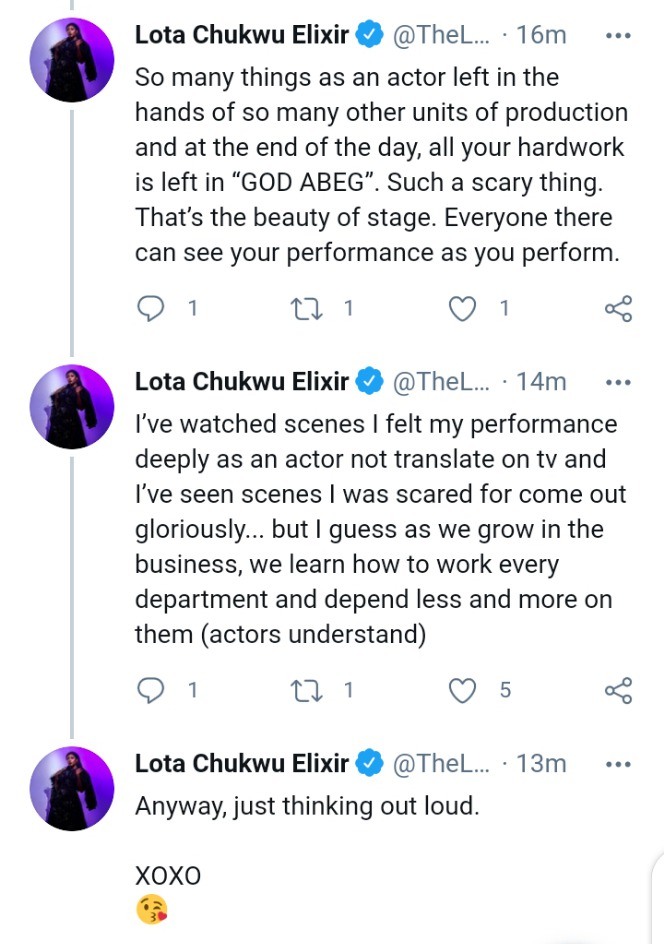 Source: www.NgGossips.com