A Nigerian traditionalist woman Anita Adaobi Jeremiah, better known as Ezenwanyi Ebekuo has sparked mixed reactions on social media after she revealed that she would not make her kid have anything to do with Jesus.
According to her, as soon as her son is 10 years, she is taking him to the river for some rituals of cleanliness to be done on him.
Her statement sparked some mixed reactions from her fans who took to her comment section to show their mind about her statement.
She wrote: "My kids would have nothing to do with your Christ Jesus. 
As soon as my son turns 10, I'm bringing him to the river for cleanliness and peace with the sea. Like my daughters, I would take my Son to the shrine of my late Father Arobinagu, to see them and be at peace with his Mother's Ancestors. 
I will also train him to love and to embrace these spirits because I have saw his future.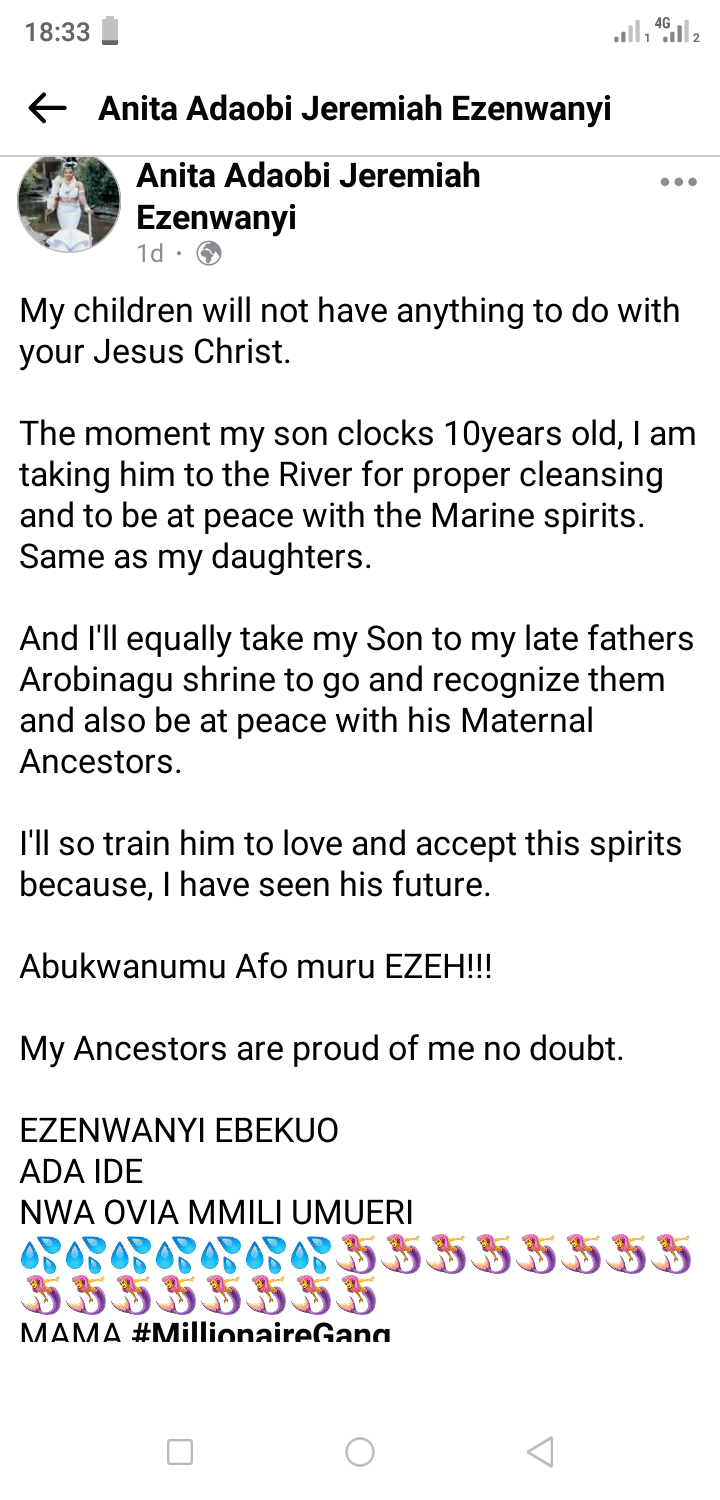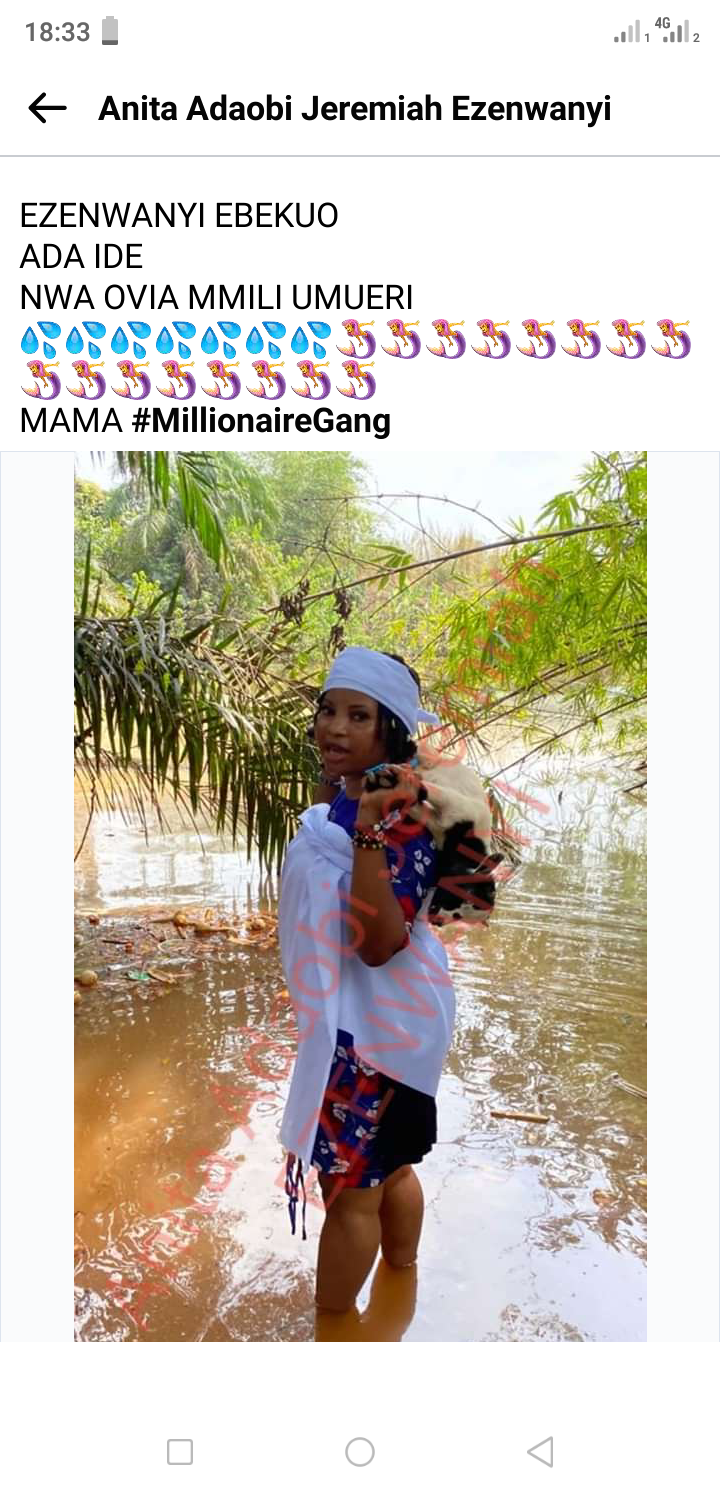 Source: www.NgGossips.com