Music producer, Samklef  has come under a barrage of attack on social media after he made a sexist statement about Nigerian singer, Tems.
In a since deleted tweet, Samklef revealed that he cannot wait to see the backside of Tems as he asked if any of his fans were as eager as himself to see her backside as he has a reputation for throwing banters with girls who post nasty stuffs on social media .
Simi did not like Samklef wrote so she retweeted it and asked what was wrong with him. Samklef hit back and told Simi that it was because of people like her that he left the industry.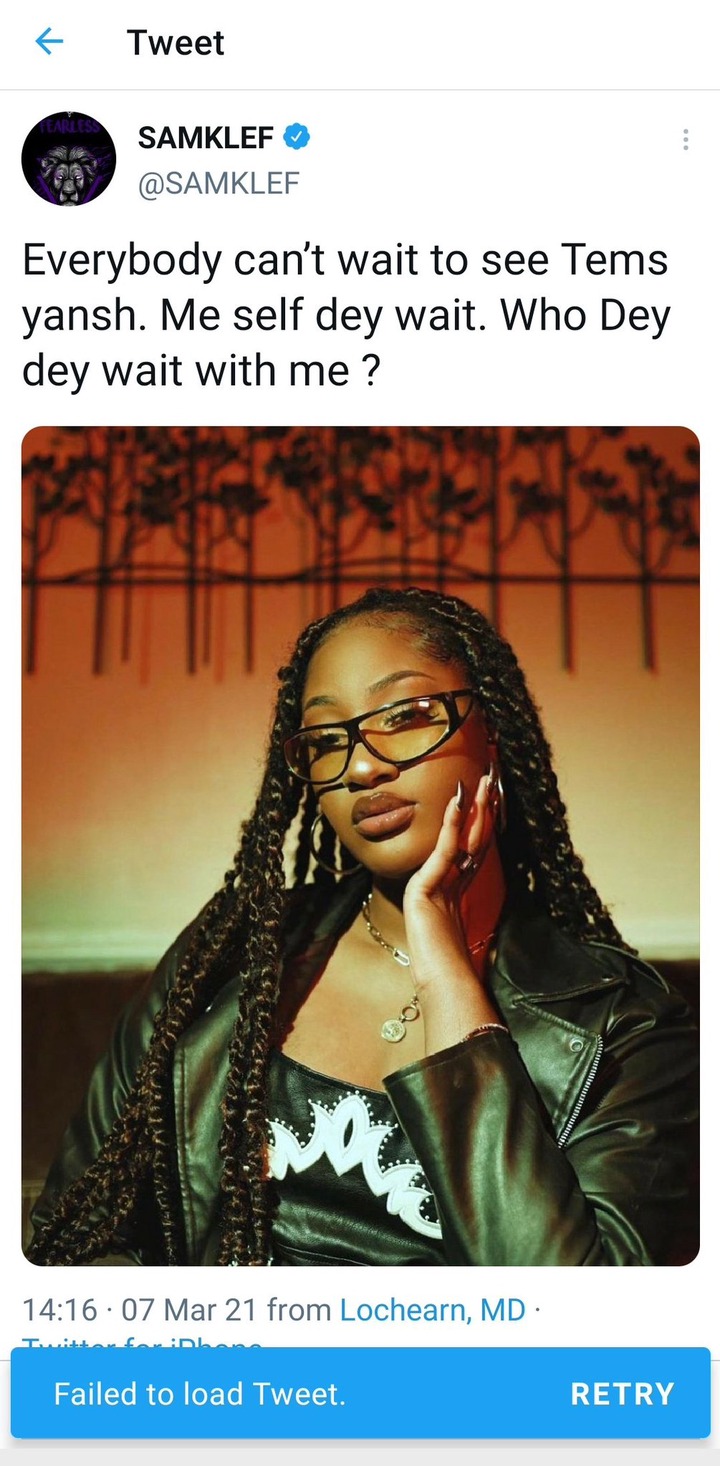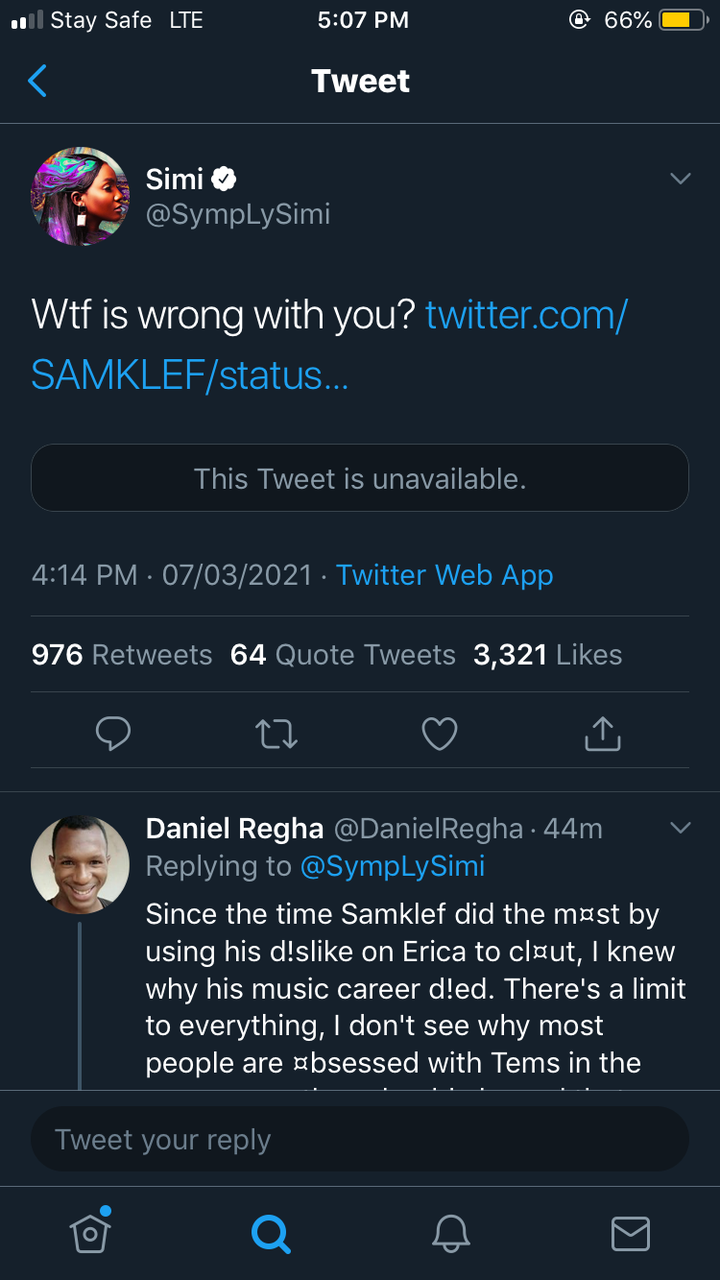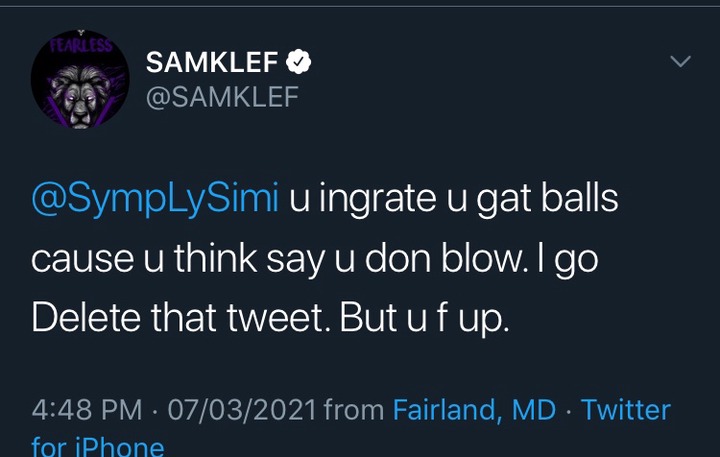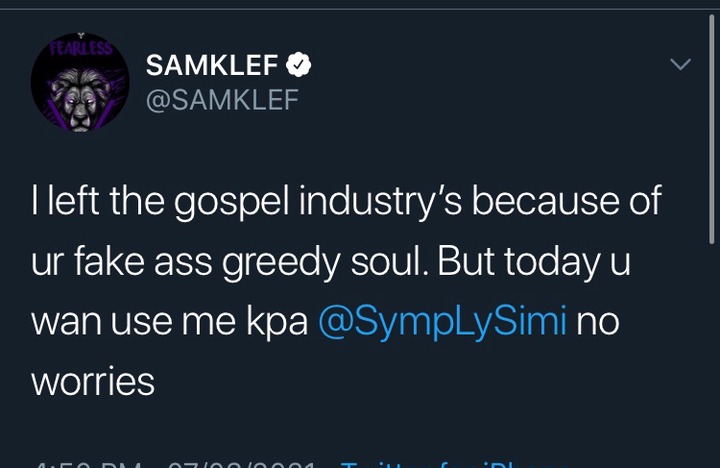 Source: www.NgGossips.com